What are reasons to filter air?
What are reasons to filter air?
Hazardous particles produced by industrial work processes and medical applications can enter the bloodstream when air is polluted. These can cause serious diseases such as lung cancer. Air filtration is essential to prevent this.
Air is in most cases invisible, does not taste or smell, and it is not touchable, but no living organism can exist without it. A person can survive for a maximum of five minutes without air. While eating is a conscious activity and everyone can decide what they put on the table, the supply of oxygen happens unconsciously. Have you ever thought about what you let into your body 12 to 18 times per minute? During various production and medical processes, the concentration of pollutants in the air increases. Although the human body has its own filters, such as the cilia of the trachea and bronchi as well as the lungs, they can only break down a small portion of pollutants. Due to their tiny size of a few micrometers, the particles are almost invisible to the human eye. This leads to an underestimation of the danger of metal dust, organic combustion products and other emissions.
The risk of developing serious diseases such as lung cancer or allergies is greatly increased. Only a filtering extraction system can clean the air and adequately protect the staff. An air conditioning system merely moves the particles in the air, like a blender. Ventilating a room provides an exchange between indoor and outdoor air. In large cities, however, pollutant levels are already high and approaching the limits of 50 micrograms per cubic meter, so only ventilating is not enough.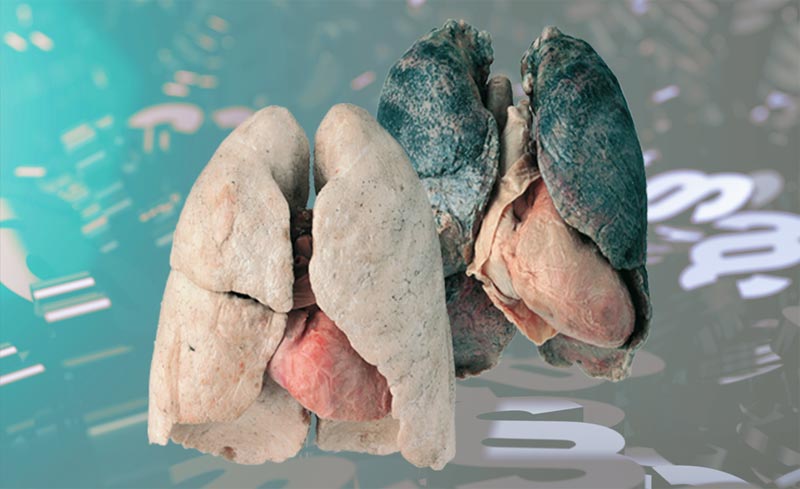 What are reasons to filter air?
At first glance, health and safety may not seem as profitable to many employers as e.g. buying a new machine. In the long run, however, they prove to be extremely important. Healthy and satisfied employees are motivated, committed and efficient. The best machines and systems require special expertise from those operating them.
As a resource-poor country, Germany depends on the skills and know-how of its people. In a few years, more working people will be 50+ years of age and less younger than 30 years, due to demographic change. A company's human capital is an asset that holds an invaluable wealth of experience and expertise that inevitably shapes the company. The health of employees and the investments earmarked for improving the productive skills of individuals enhance the company's success. According to a 2006 study by the Federal Institute for Occupational Safety and Health, the third most common illness is related to breathing. This results in significant production losses of 5.5 billion Euro annually. [1]
[1] Source: (Federal Institute for Occupational Safety and Health, 2007) (German)
Do you have further questions?
Our wide product range offers equipment for various processes and applications. Simply call us at +49 (0) 7082/9473-0 for more information and a non-binding individual offer.
Particulate matter is a mixture of solid and liquid micrometer-sized particles.
Risk assessment of dusts is based on physical and biological-toxic properties.
Gases and vapors cause air pollution and health hazards in the workplace.
Medical treatments with lasers produce harmful laser smoke particles.