Cleanrooms are microbiologically controlled. They ensure air purification and sterilization and thus protect the health of people working in the food and automotive industries as well as in biotechnology, chemistry, electromechanics, electronics, pharmaceuticals and medicine. TBH filter and extraction systems extract reliably particles and gases directly at the point of origin.
Clean room / Precision manufacturing
Our solutions for extracting in clean rooms
As "Green Line", the GL series stands for particularly environmentally friendly.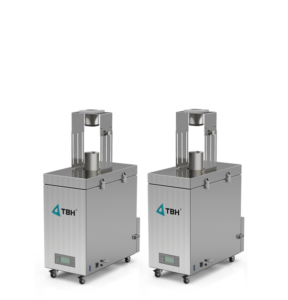 The CR series is used in processes, which require a contamination-free filter removal / disposal.
Not every system fits to every process.
Please contact us for further assistance. Simply call us at
+49 (0) 7082/9473-0
for more information and a non-binding individual offer.
More particulate matter solutions for you