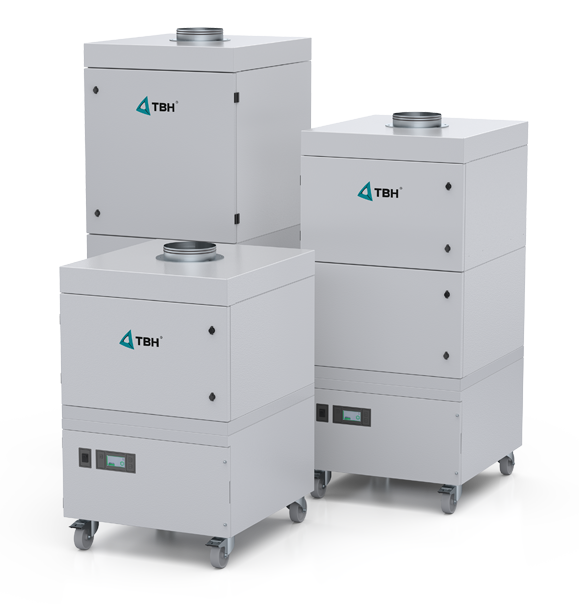 Combines very high performance parameters with filter capacity and area
The LN 600 – series was especially developed for processes requiring a powerful turbine and high air performance. Activated carbon granules adsorb gaseous substances (physical adsorption) and H14 particle filters effectively filter ultrafine particles in accordance with DIN EN 1822 up to 99.995%. It is particularly suitable for soldering work, laser processing and for extracting sticky and moist dusts.
Individual features of LN 600 series
Application-dependent filter equipment
factory-adjusted filter equipment
Application-dependent motor selection
Select from different motor concepts to ensure optimum suitability of filter and extraction system for the respective application.
Low-contamination filter change
After saturation, the filters can be replaced individually.
high air performance, can be used as a central system for multi-user extraction, reliable extraction over longer distances
Captures every harmful particle
low-contamination dust disposal, molecular sieve against gaseous pollutants and air recirculation or exhaust air duct
by activated carbon granules (optional)
Not every system fits to every process.
Please contact us for further assistance. Simply call us at
+49 (0) 7082/9473-0
for more information and a non-binding individual offer.
Downloads for LN 600 series