Environmental protection
ISO 14001
The environmental management is focused on sustainable and optimized company processes. Since 1992, TBH GmbH and its systems are providing pollutant-free process air for the protection of HUMAN, environment, and machinery. The company's environmental management system aims to reduce environmental pollution and to efficiently use energy and resources.
 TBH GmbH is committed to sustainability and climate
neutrality.
Goals:
climate-neutral production by 2030.
Reduce CO² emissions by 30% through more effective trip planning.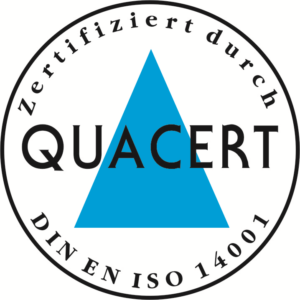 Environmental management based on DIN EN ISO 14001 and DIN EN ISO 19011, guidelines for auditing management systems.
Environmentally conscious corporate practices
Waterless production
No air pollution
Toxin-free wastewater
Ecological building areas
District heating supply
Environmental standards for partners
Video telephony & remote maintenance
E-bike leasing
E-vehicle charging stations.
photovoltaic electricity
Environmentally friendly packaging
reduction of plastic waste
waste separation
planning of CO² compensation participation (Forest Finance)